Air and Waste Management Association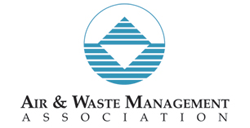 Affinity is a member and actively involved with the Air and Waste Management Association (AWMA). AWMA is "a nonprofit, nonpartisan professional organization that enhances knowledge and expertise by providing a neutral forum for technology exchange, professional development, networking opportunities, public education, and outreach to more than 9000 environmental professionals in 65 countries." One of Affinity's Project Managers, Keith Gaydosh, is the Chair of the Northern Ohio Chapter of AWMA.
Association for the Advancement of Sustainability in Higher Education (AASHE)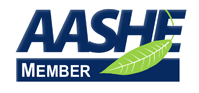 AASHE is an independent 501(c)(3) non-profit association of colleges and universities that are working to create a sustainable future. Their mission is to empower higher education to lead the sustainability transformation. We do this by providing resources, professional development, and a network of support to enable institutions of higher education to model and advance sustainability in everything they do, from governance and operations to education and research.
Affinity has been a member of AASHE since 2008. We utilize AASHE resources including the Sustainability Tracking Assessment and Rating System (STARS) to assist our educational institution clients with sustainability.
SAM - System for Award Management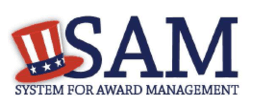 Affinity Consultants, Inc. is a proud member of SAM, the System for Award Management. SAM is an Official U.S. Government system that consolidated the capabilities of:
Central Contractor Registry (CCR)

Federal Agency Registration (FedReg)

Online Representations and Certifications Application

Excluded Parties List System (EPLS)
Together, SAM streamlines and integrates processes, eliminates data redundancies, and reduces costs while providing improved capability.
GSA - General Services Administration

Affinity is also a member of the General Services Administration (GSA), who offers private sector professional services, equipment, supplies, and IT to government organizations and the military. GSA also promotes management best practices and efficient government operations. Affinity is a proud associate.
Other Memberships and Credentials
Members of the Association for the Advancement of Sustainability in Higher Education (AASHE)




Members of the Northern Ohio Air and Waste Management Association

Members and Contributors to the International Air and Waste Management Association

Members of the Northeast Ohio Hazardous Materials Manager Association

Members of the Institute of Hazardous Materials Management

Grant Recipients and Collaborators with the United States Asian Environmental Partnership

Authorized OSHA General Industry 10 & 30 hour Outreach Trainers
Chemical-terrorism Vulnerability Information (CVI) Authorized User
OSHA 24-Hour & 40-Hour Certified Trainers (HAZWOPER)
Certified Mine Safety & Health Administration (MSHA – 30 CFR Part 46
Qualified Environmental Professionals (QEP)
Leadership in Energy & Environmental Design Accredited Professionals (LEED AP)
Certified Hazardous Materials Managers (CHMM)
Certified Industrial (Pre)treatment Operators
Certified ISO 14001 Lead Auditor